How We Built the AdRoll Growth Team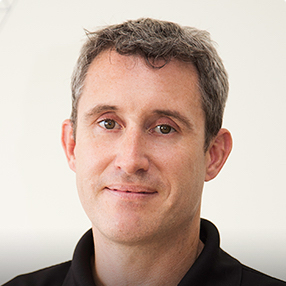 Written by , July 27, 2015
Eight years ago, AdRoll was founded on this principle: to make display advertising work for everyone. As we've grown to six offices and over 25,000 advertisers worldwide, our challenge has been to make sure that we continue to identify and respond to the needs of businesses large and small.
The Growth team was created to ensure that as AdRoll continues to build out more great products for marketers in more regions, we stay true to our founding philosophies. As we ourselves grow, we want the SMB advertisers that make up the core of our business to grow along with us.
Peter - I grew up in England, studied Computer Science, and then went through Y Combinator. I'm the product manager.
Etan - Formerly a Data Scientist at Boost Media, have a love for both theoretical and applied mathematics. Business Analyst Support for Growth
Anil - I'm a software engineer that was one of the founding employees at Udemy. I'm Turkish.
Matt - AdRoll acquired my mobile analytics company, before that I worked as a software engineer in the finance industry. I'm Australian.
Patrick - VP of Engineering that has scaled a number of fast growing companies since I moved to the US from Ireland.

Here's a recap of our first 30 days:
Q: How did you build the team?
Patrick: Our first task was to identify the right people. How do you pull together a team that will be effective, efficient, and enthusiastic in meeting this challenge? One that both cares about this problem, and is empowered to solve it?
Everyone in our org cares about our customers but we needed to find individuals that also had a desire and drive to produce new solutions for persistent problems, and who get things done quickly. We needed a team that could experiment, test, implement, reflect, and improve at extreme velocity. Because we wanted this team to move fast while working with many organizations in the company, we wanted individuals who could operate under the philosophy: "It's easier to ask forgiveness, than it is to get permission".
Q: How would you define the problem this team is solving for?
Peter: Our overarching themes are to reduce friction during initial campaign setup, provide ongoing support, and increase lifetime value. For small to medium size businesses (SMB), you don't have a lot of leeway to allow for an account not being set up correctly. In other words, the negative impact of having a campaign that is setup sub-optimally can be very significant for an SMB advertiser. We want to make sure that small businesses get the most out of the platform by utilizing the best of what AdRoll has to offer, in the best ways it can offer.
Q: What are the KPIs, and what are the things we want to focus on? What does a successful result look like?
Etan: Our first step to start answering these questions was to go through the exercise of identifying the signs and signals that make a successful customer. We sat down to identify the customers within the SMB segment that were 'successful' vs. ones that were not, then had to describe what exactly that success looks like.
For example, we found that customers that were using more than one product, had multiple ads uploaded, and had mobile ad sizes saw stronger campaign performance and lower churn. Having asked the question, "What does a successful customer look like?", we could better measure whether our efforts were being effective down the line, according to these standards.
Q: How did you prioritize the different needs to address? How did you decide where to start?
Etan: Once we had characterized our picture of the successful SMB customer, our next step was to identify the pain points within the product offering that could be impeding advertisers from getting started or achieving outstanding results. These were anything that might be causing friction or problems for clients. For example, the early conversation of measuring return on investment for the user is dependent on specific tracking having been attributed by the customer. Without the ability to understand the value of the AdRoll service, this naturally led to churn and unhappiness.
Having identified these pain points, we then tried to map them against retention. Essentially, we plotted a 1:1 relationship between negative events and churn, and used this to direct our product roadmap as an immediate way to prioritize different pain points.
Q: How did you go about this?
Anil: We started by imagining what it would be like to land on the AdRoll dashboard as a first-time advertiser. In doing this, there were a number of things that came to our attention that could be potentially significant challenges for someone who has never set up an advertising campaign. There were certain things that could be made more intuitive, and a lot of opportunity to offer additional guidance and help small business owners set up for success.
We worked closely with our SMB team to learn about the most common problems they encounter. Our strategy was data plus conversation - collecting information both quantitatively, and through our own experience in trying to navigate the platform.
Q: In your opinion, what is growth trying to do?
Peter: We want to increase the threshold for which we give dedicated service. Our hope is to reach an ideal state of frictionless campaign setup flow - which is to allow people to utilize and setup the product themselves, to full potential.
Matt: People equate early-stage startups with their founding philosophies, and what the company is trying to build. Generally, as a company grows in size, it becomes harder to ingrain these philosophies into every new employee, and there's a lot of day-to-day work that is done without these founding principles in mind.
For us, we're trying to ensure that everything we do is, in fact, aligned with this goal of what we want to build. Velocity is key - we want to address the challenges that advertisers are coming up against, now. The customer success signals we identified help keep us on track and recognize when we've gone awry; we use them to adjust and react.
Q: How does this fit back into meeting the needs of small businesses?
Peter: There are a lot of small improvements we can make that can drive significant results for SMB advertisers. For these businesses, a small improvement in campaign setup can mean huge business impact as far as % gains. For small businesses that are just getting started and trying to reach and retain new customers, companies like AdRoll can actually have a significant impact on that business's success, if utilized correctly.
Q: What makes this team unique? What makes it work?
Peter: We're operating from a different perspective than other teams in the organization. Rather than focusing on a single product, we're focused on a single problem. So, we're able to see the larger picture and push out more updates, more quickly, to solve for this problem. There's also more latitude to adjust our strategy and what we're working on, to make sure we're in line with our vision.
What does success for this team look like 1 year from now?
One of the nice things about Growth is that it is so data driven. In fact, if you can't track something then a Growth team should not really do it in the first place. So when we look at Growth 1 year from now, we'll be comparing how users are signing up and activating and sticking around compared with today. One of the big metrics that we track each month is a simple one: how many people that signup go on to spend? In my opinion this metric alone speaks for the health of a Growth team. It conveniently thinks about all touch points of onboarding, which is really a key part of Growth.
Given how international the team is, I think 3 green cards would be appreciated too. Another easy metric to track.